Due to their properties, our plastic shipping pallets made of the Traplast™ are also ideal for the world-wide freight transport.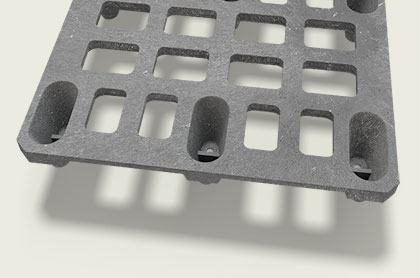 Plastic shipping pallets made of the Traplast™ are unique in several parameters. They are stackable in each other, saving you up to 40% of space in their storage and shipping. Pallets meet hygienic regulations, are non-absorbent, resist to weather elements, moisture, fungi, parasites and common chemicals, moulds or woodworm pests and therefore can be used in clean operations or export/import.
We supply pallets in a plain design or with a stabilizing border that prevents the goods from sliding off the pallet. Our plastic pallet is a solid and very durable product. The pallets are maintenance-free and fully recyclable.
More information about the Traplast™ material can be found here.